3a) Bellows Falls Square--More Pictures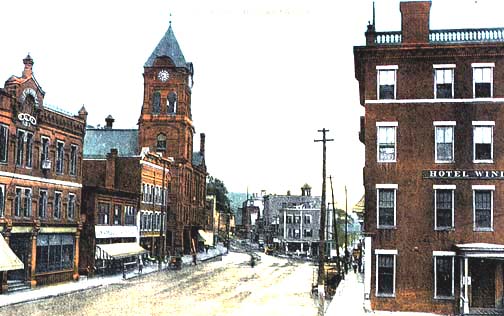 An early post card of the Square with the old clock tower before the fire.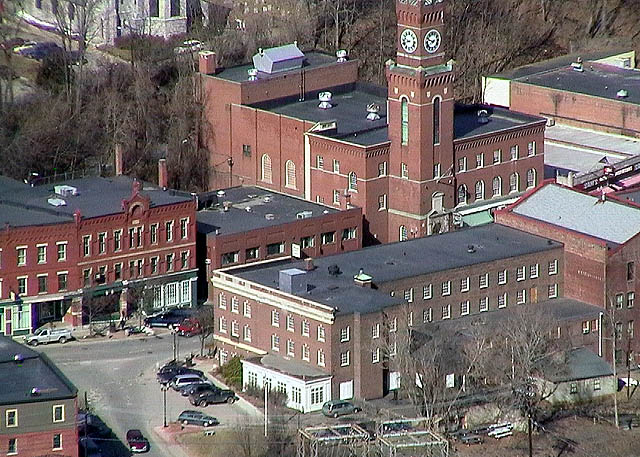 The Square from Table Rock on Fall Mountain (New Hampshire) April 14, 2003. The train tracks going under the Square are just visible at bottom right. The old Windham Hotel is in the foreground. The Centennial Block is across the Square on the left. At top left is the Immanuel Church.
Back to The Square
[Previous: The Stairs] [Next: Centennial Block]
[Bellows Falls Historic District] [Map]
---
More pictures of the Gorge