Great Falls and Gorge of the Connecticut River more views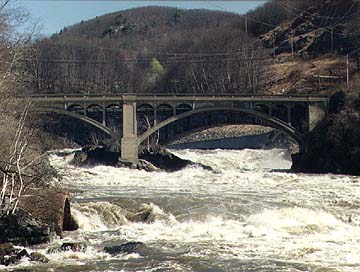 Spring runoff, April 1996. In summertime, when most of the water is diverted through the old canal to the power dam, this is a trickle. The water is so high, you can't even see the orange signs that warn of the danger of rapidly rising water.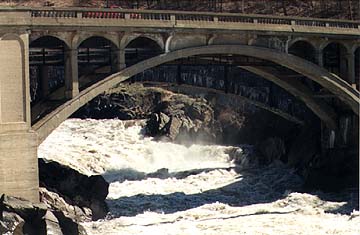 Nothing but white water.

Back to Great Falls and Gorge of the Connecticut River
[Previous: Bellows Falls Canal] [Next: Indian Petroglyphs]
[Bellows Falls Historic District] [Map]
---